Spicy Caprese Cocktail – say cheers to the classic summertime salad, in cocktail form! Mini Heirloom tomatoes, cubes of jalapeno havarti, and fresh basil – cheers!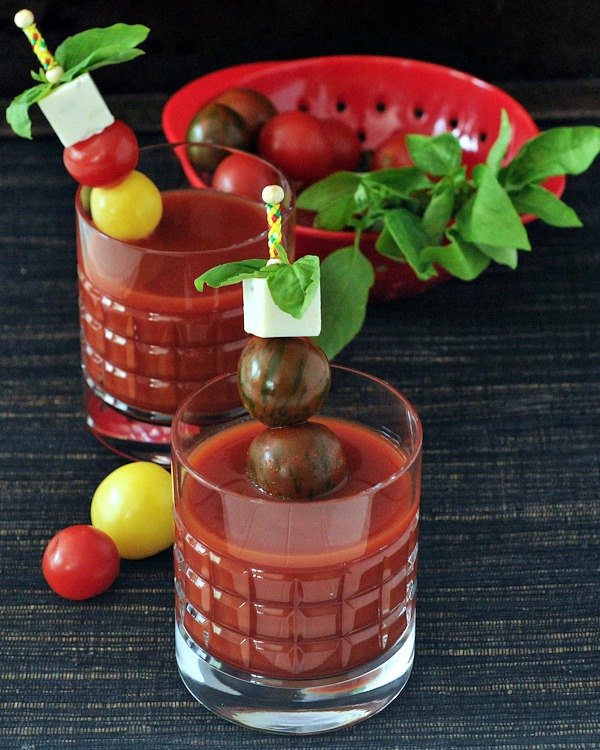 Portland is experiencing a heat wave this week. Like, three digit heat. I have been wearing my favorite straw cowboy hat everywhere I go. I just need an old Jeep CJ5 to drive around in, all doors and windows off.
Despite the heat, evenings have been perfect.
In the summer, our family room extends to the back yard. Rosemary loves to sniff around  – and terrorize the frogs in our pond – and we love to hang in the cool evenings, often with our laptops and a cocktail.
This week is far too hot for anything but an ice cold beer or a chilly vodka soda lime. After the heat wave breaks, we shall return to our latest libation of summer – the Spicy Caprese.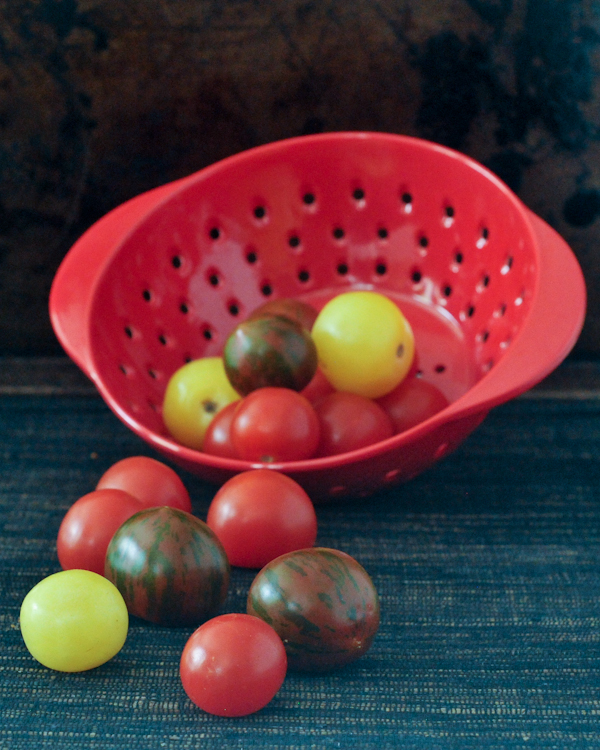 My favorite heirloom tomatoes are here! Big and small, I cannot get enough. For the spicy caprese, we use the small – aren't they something? Another recent arrival to our liquor cabinet – a few bottles …