Ginger Cranberry Sauce – replace the can with this quick and easy recipe! using fresh cranberries and fruit, and zesty flavors of lemon and ginger, this will become the new favorite at the holiday table!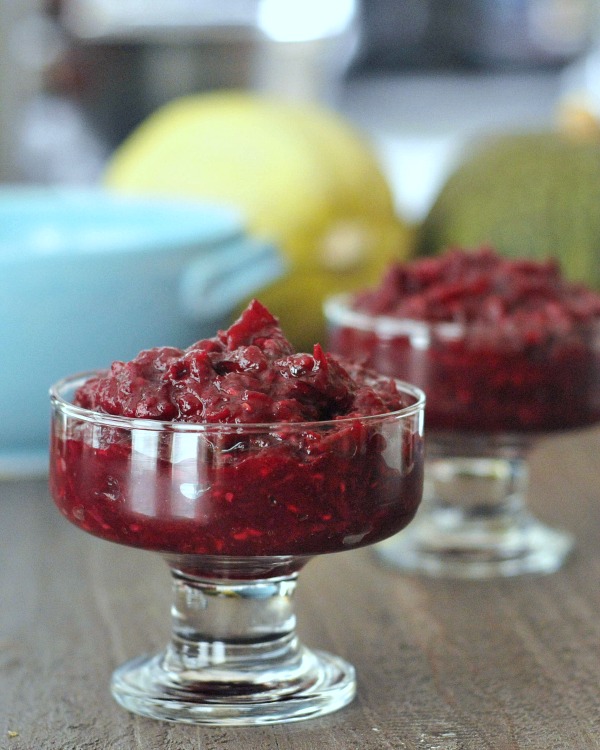 Little Kristina always wanted to help "cook" at the holidays – my tasks included setting the table, preparing the classic Holiday Jello Salad, and plating cranberry sauce.
Even back then, I played up the irony of the canned sauce, leaving it in can form and serving it in the prettiest plate I could find – most often in an elaborate crystal serving dish. I would carefully carry it to the table as the can shape slid and wiggled around the plate.
Although I have wanted to make my own cranberry sauce, this year was the first time I actually did. I already cannot wait to make it again! First, it is so easy. Second, this stuff is amazing.
I picked up a box of fresh cranberries at the farmers market, along with some …