Hearty Protein Rich Portobello Wellingtons – these individual entrees are plant based fancy! crisp pastry surrounds rich and savory goodness.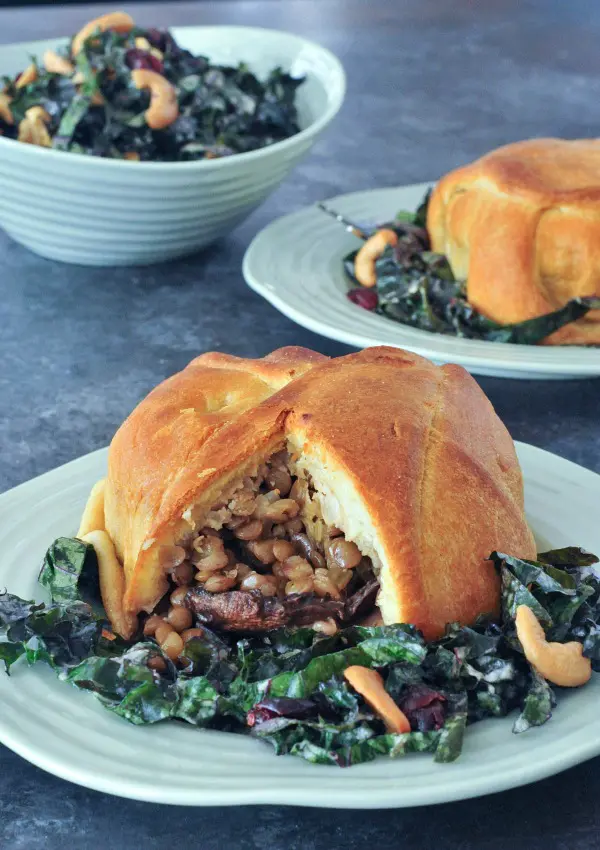 I have been making these for years.
I call them Portobellingtons.
This savory stuffed portobello wrapped in flaky pastry is my favorite holiday entree. Holiday or not, though – these make a great comfort food dinner. In the cold winter months, I love to make these on a weekend.
Some of the flavors here were borrowed from …