Sparkling Cran Raspberry Aperol Spritz – a bright and flavorful fruity cocktail complete with champagne and vodka – Cheers with this festive sparkler!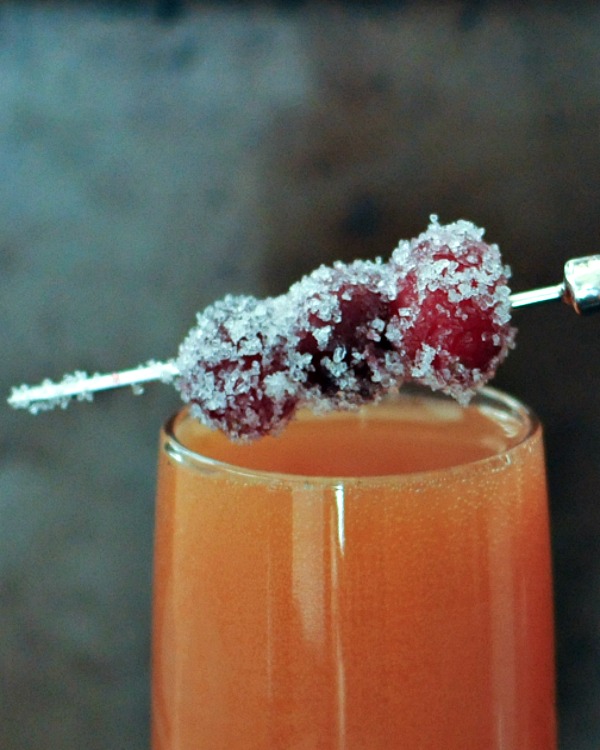 Today is National Happy Hour Day.
I celebrated a day early.
I sugared some cranberries.
Jason has been getting crafty with his cocktails lately – he will be sharing recipes soon – and we have Aperol on hand. I like it because it is less sweet than other orange liqueurs, I think it also has rhubarb flavor?
I like tart. Less sweet.
Instead of using simple syrup, I added …