Vegan Artichoke Shiitake Ceviche – a unique plant based version of a classic – crisp, fresh, and so flavorful! a great addition to any summer menu!
recipe originally published August 6, 2012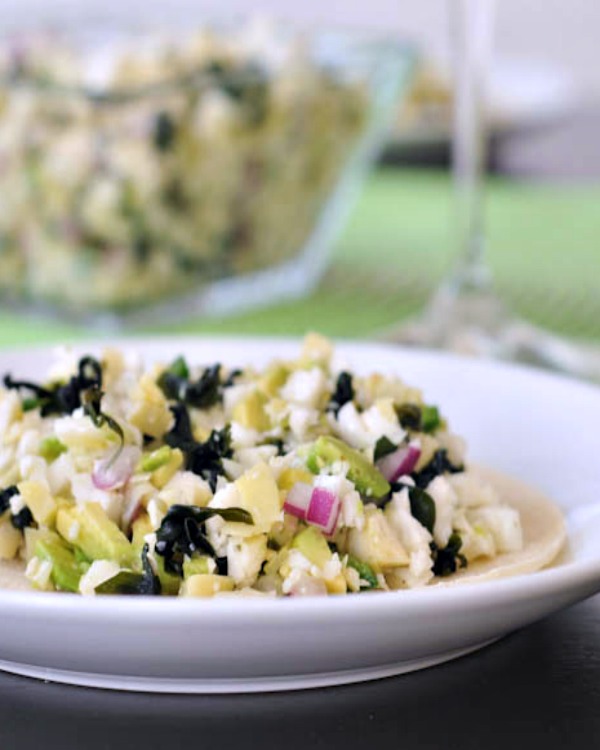 Vegan Artichoke Shiitake Ceviche
We had a very warm weekend here in Portland. Our friends had a get together on Saturday, and before the grill was even turned on it read 95 degrees. At like, 6pm. Whew. They have a kiddie pool though, and as we watched the kids splash and play and jump on the trampoline until dusk, it did cool off.
Sunday we grilled at our place, and our grill read 100 degrees prior to starting it up. Hot days require cool eats, at least for me. I had a …