Raspberry Dusted Chocolate Fudge Brownie Truffles – rich and chewy chocolate brownie filled truffles get a bright tart topping of raspberry dust!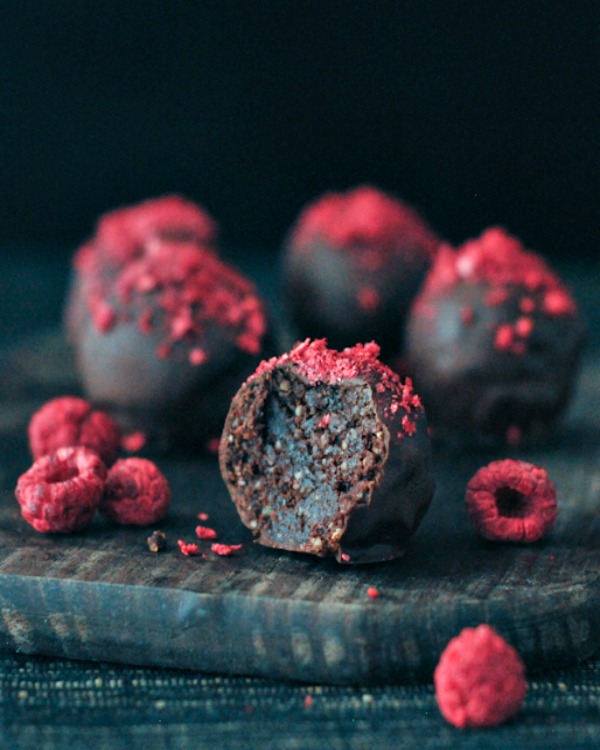 Every time I make a new truffle, I feel like I want to open a chocolate shop.
Truffles are so fun for me. I love creating fun flavors, the whole process is somehow calming, and, well, there is the chocolate. Chocolate is extremely versatile for flavor pairing, easy (for me) to work with, and nearly everyone loves it.
These particular truffles? So fudgy good. The filling is divine even on its own – super chocolatey rich, like a chewy brownie. Dip them into melty chocolate and sprinkle with a vibrant tart raspberry dust and you have an impressive dessert.
I adapted these Raspberry Dusted Chocolate Fudge Brownie Truffles from an old raw brownie recipe I made years ago. I wasn't necessarily looking for raw, just no bake. But I was looking for a rich, fudgy, brownie consistency. I nailed it.
Tuck a few of these fudgy truffles into a fun gift box – instant Valentines gift for anyone!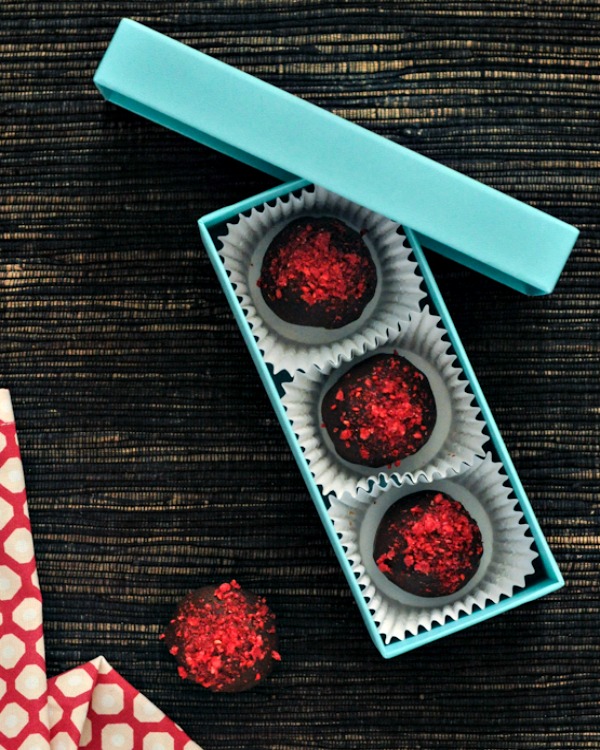 Valentines…
I know there are …