Brownie Bottomed Cheesecake – the most outrageous and glorious gluten free vegan cheesecake we make! Rich brownie base, topped with a traditional New York Cheesecake.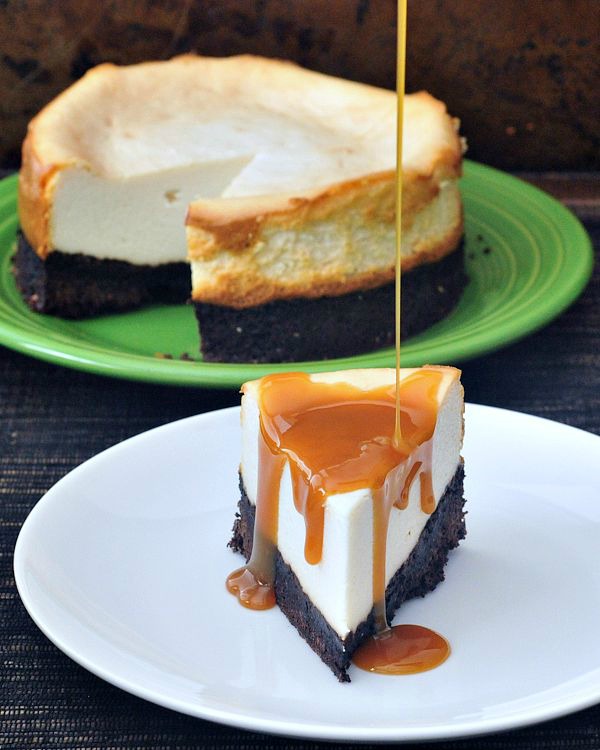 Gluten Free Vegan Cheesecake
For my birthday, Jason brought home tasty cupcakes from one of our favorite vegan/gluten free bakeries.
I also had an amazing dessert with my birthday dinner, which I still need to tell you all about. Soon.
Oh, and then I made cupcakes for my birthday party with the family.
Even with all the desserts, I still wanted to make a birthday cake. This year I combined two of my all time favorite desserts – brownies and cheesecake – into one glorious and decadent treat.
Jason describes this as 'tangy, not too sweet' which is how we both love cheesecake. The …