Vegan Broccoli Cheese Muffins – fluffy and cheesy – this fun recipe hides a whole tree of broccoli inside – tasty golden muffins with a fun veggie surprise!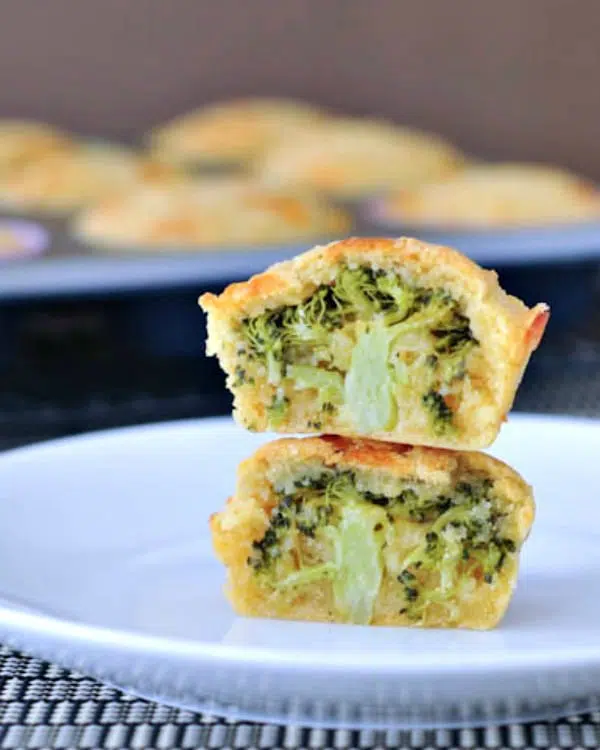 Vegan Broccoli Cheese Muffins
Hello, muffin – what's that you're hiding?
Under your cheesy crispy exterior, inside your fluffy buttery crumb, I spy a hidden broccoli tree!
When I made pepperoni chili, I wanted to pair it with a muffin. I knew from the tastes as it simmered all day that this chili was going to be epic – I needed an equally knock your socks off muffin to accompany it.
This fun kid friendly recipe …