Light Bright Lemon Smoothie – fresh and filling, this quick and colorful smoothie is a great snack or breakfast, with flavors of sunshine!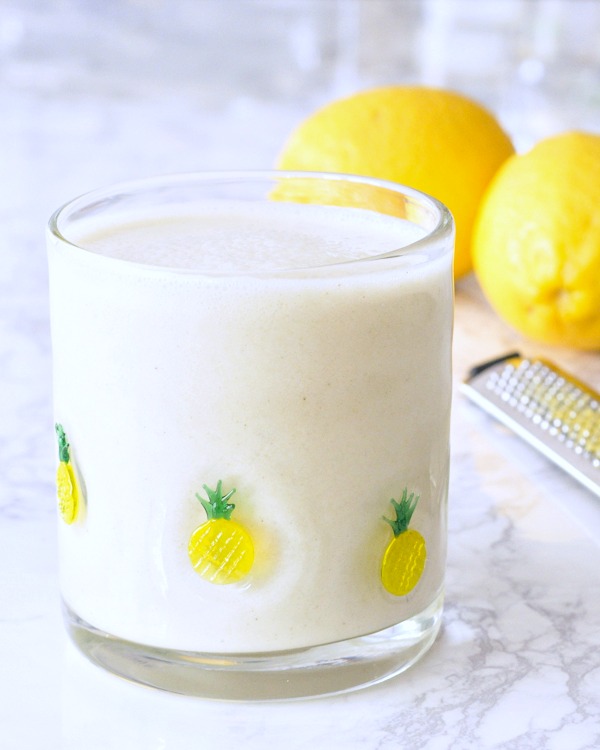 Did you have a Lite-Brite when you were a kid? I loved mine. As a young beginner creative, those blank pages were my favorite.
I just cannot wait for the summer like temperatures to return, now that we've had a tease of the hotness. We are expecting overcast skies and rain all week here, but in our kitchen it is bright and summery and fresh.
You know how you make something and then just cannot stop the craving? and you end up making this thing over and over and…
yeah. I mean, that never happens here either.
In the afternoons when I need something light that won't ruin dinner, I have one of these. In the morning after tennis, I add …