BBQ Mac and Cheese Burrito – creamy mac and cheese stuffed into a burrito alongside classic burrito fillings – then topped with a sweet tangy BBQ sauce. YUM!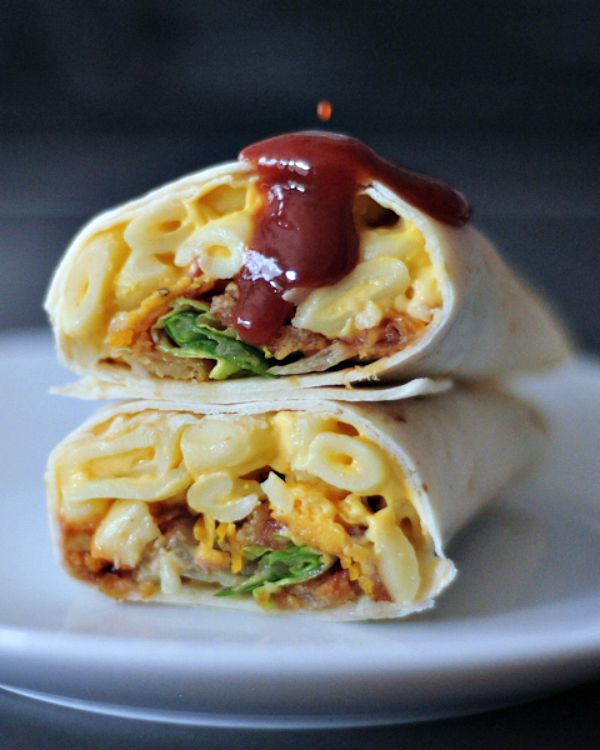 Tacos vs. Burritos – where do you stand on this important issue?
Really, Vegan MoFo?
That is hardly fair, and I really do not think I can provide an answer.
Please do not take today's featured recipe as a tip of my hand – after much thought and debate, we love tacos and burritos equally. To even the playing field, I am sharing more recipes for tacos and burritos after the jump.
If the numbers give anything away, I suppose tacos get more play around here. Tacos and taco type things. You'll see…
As for the BBQ Mac and Cheese Burrito, this is more an assembly than a recipe with measured ingredients – you know how burritos work. I am sharing my Easy Gluten Free Vegan BBQ Sauce though, which we …