Vegan Bacon Wrapped Mini Breakfast Burritos – now you can have your bacon and eggs and veggies all rolled up in a mini hand held, breakfast style!
want more air fryer? see: Air Fryer Recipe Collection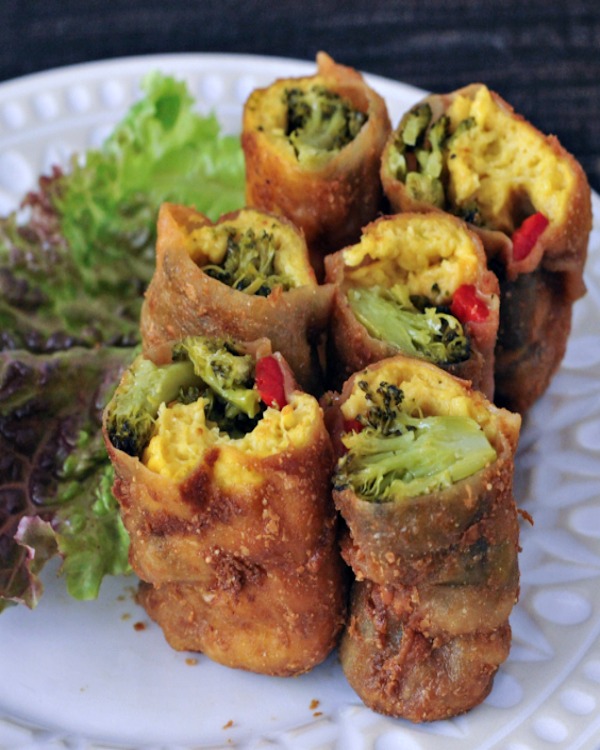 Vegan Bacon Wrapped Mini Breakfast Burritos
When burritos are mini, you can eat more of them, right?
So, I recently shared my Vegan Goat Cheese Bacon Wrapped Dates – made with vegan bacon inspired by the original Lækon-strimler (bacon strips). When rice paper bacon first hit the vegan food scene, just like everyone else I could not get enough. Every day I was makin' bacon.
My first idea, really, was keeping the rice papers intact – not cutting them into strips. Making a crazy bacon wrapped spring roll. Almost immediately that thought turned into a mini breakfast burrito.
Because, bacon. and asparagus:
But really, you can …