I love dates.
This week is date week with Meatless Monday A-Z.
We are currently in Sonoma – we have actually been out of town on vacation since before last week's caperberry cocktail party. Having no kitchen available all week, the only thing I'd be able to show you with dates is that photo above – my typical snack of peanut butter stuffed dates.
So this week's #mmaz is a sweet roundup of sweets – date style.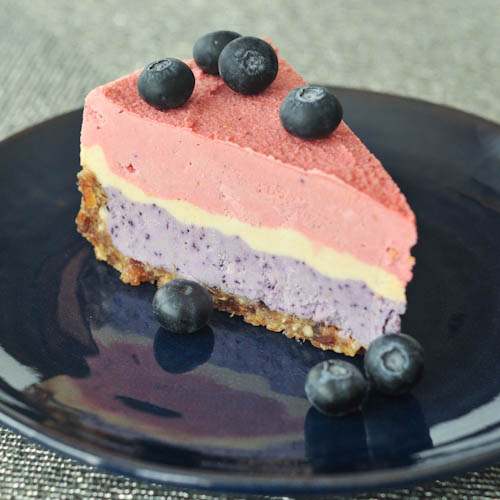 triple berry layered cheesecake
Last but certainly not in any way ever least, my raw apple cobbler. I make this all the time, and will update with recipe variations soon. Once you have made this a couple few times, you will find there are a few simple minutes and steps between you and a light, fresh and amazing dessert or snack.
Caramely, crunchy, cheerfully combined.
What are your favorite ways to use dates?