"You do shots? Come on, wolf it."
Please someone tell me the movie that line comes from! It's one of my favorites, I say it all the time (whether there is alcohol involved or not), and I just laughed out loud typing that. One hint - "are we still having dinner with the rice chex?"  'you better learn their name, as of tomorrow, they're family.'
Today we had shots with breakfast. Shots with "orange" juice. Shots that wake you up and give you energy!
Energy that comes from these beauties:
Yum. You do shots?
"orange" juice
1 grapefruit, peeled
4 carrots
1 orange bell pepper, cored
Optional - if you like a little sweet to balance the tart and spicy, add an apple.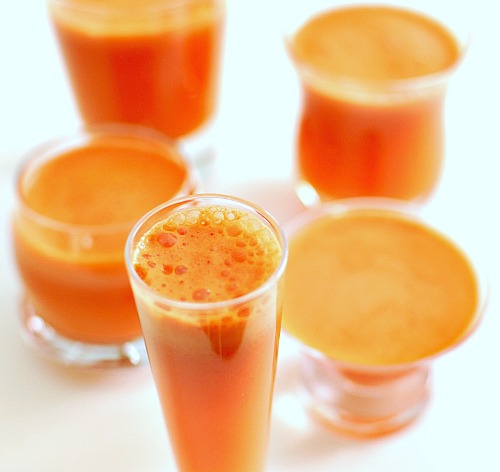 What's your favorite movie quote?