Cherry season is here! How do I know? Because I have bowls and bowls of cherries picked from our tree in the front yard. I wait and wait for that deep red (which is like 9 hours of sunshine after they start turning pale red), then I race out there and get them before the birds do.
Our tree is tall, so until I rent a cherry picker I am leaving the birds enough anyway – they possess the wonder of flight, so I kindly ask them to dine on the top shelf fruit.
While I sit here pitting and eating, pitting and canning, pitting and eating, I am planning. I have a few new recipe ideas, one I have already started on. Until I can share those, I am sharing my last two seasons of cherry creations.
Enjoy.
Cherry Cheesecake Pops with Shortbread Crumb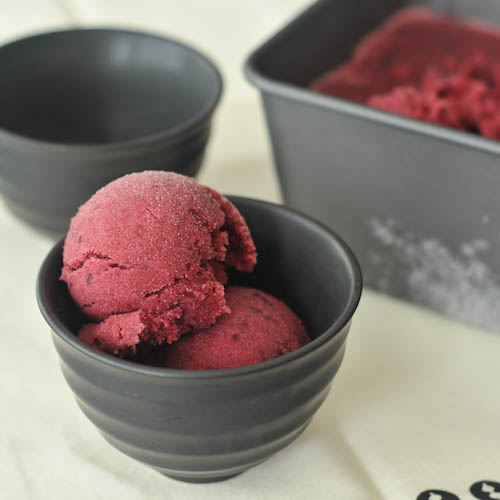 Rustic Cherry Goat Cheese Tarts
Cherry Vanilla Protein French Toast
Double Chocolate Cherry Ice Cream
Cherry Sorbet Champagne Floats
have any cherry recipes to share? please link up in comments!