Golden Avocado Toast with Spicy Kimchi Sauce – fluffy soft bread, toasted and topped with deliciousness and spice – the ultimate comfort food, fast.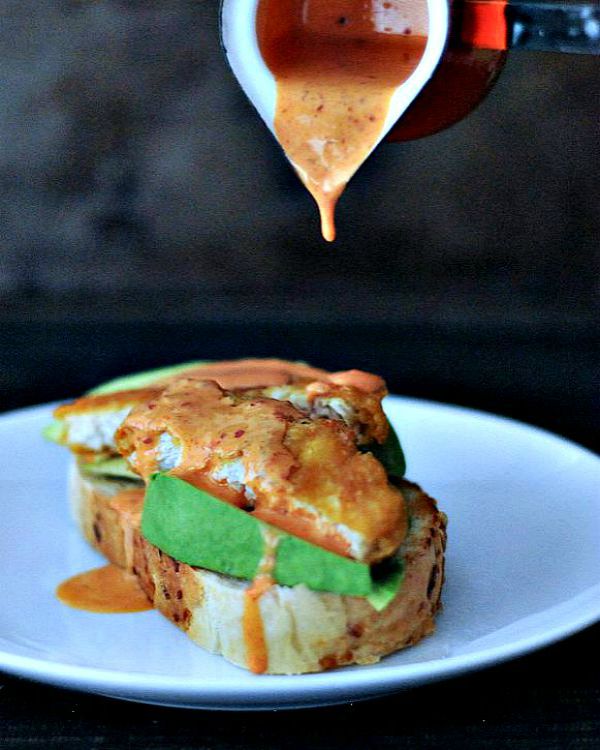 I want to take a moment.
This day will always be an intensely difficult one, for so many.
I live my life to the fullest, nearly most days, for loved ones who are no longer here. Life is an incredibly precious gift, and if I live to one hundred and ten, it is way too short to give energy to those undeserving.
I was brought up on values of Service to Others, and appreciate those with the same values. Today is a day I remember my best friend and all of our good times, and honor others lost on this day. Just as importantly, I honor and have so much gratitude for those first responders and all responders in the following days and weeks. I honor those in service to others – every day, in every way.
My best friend Katie falls in both of these categories – those lost, and first responders. Hers is not my story to tell, but I will say it is an incredibly brave one. I love you, Katie, and miss you every dang day.
In the face of tragedy, true heroes emerge. Thank you to the heroes.
Thank you for reading.
I have been wanting to share these Golden Avocado Toasts with Spicy Kimchi Sauce for a while. I finally got around to sharing the kimchi sauce the other day – have I ever talked about these Golden Fishless Filets?
It is funny, I never liked fish all that much. As a kid, I definitely didn't like the breaded fish sticks. I would go fishing with Uncle Dudley quite often, I even learned at a very early age how to clean a fish. I just never ate it. Fortunately for the fish, I also was not that great a fisherman.
So I find it funny that I love these Golden Fishless Filets. I really do. Great flavor, crispy crunch, perfect filling for a fish taco, a sandwich, a plate of fishless and chips, or paired with avocado and Spicy Kimchi Sauce…
Golden Avocado Toast with Spicy Kimchi Sauce
YIELD: two toasts
dairy and egg free, vegan
INGREDIENTS:
two slices bread
2 pieces Golden Fishless Filets
1/2 avocado, peeled and sliced
Spicy Kimchi Sauce
INSTRUCTIONS:
Preheat oven to 425 °F.
Bake Fishless Filets according to package instructions.
After removing cooked Fishless Filets, toast bread.
Spoon Spicy Kimchi Sauce over toast, line with avocado slices in one layer.
Cut each Fishless Filet in half lengthwise, place atop avocado.
Drizzle with more Spicy Kimchi Sauce.
so SO very good. I know, it's such a non-recipe.  It works for Fast Food Friday.
printable recipe:

Golden Avocado Toast with Spicy Kimchi Sauce[/b]" thumbnail="https://www.spabettie.com/wp-content/uploads/2015/09/[email protected]" type="recipe"]