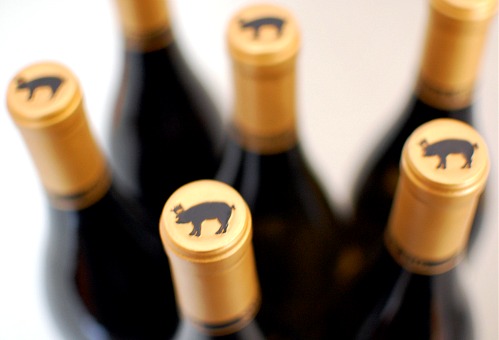 Celebrations are a big deal at our house, are frequent and range from impromptu and very informal to the thoughtfully planned and extravagant. I love to host all kind of events, and have hostess tips and tricks as well as ideas for recipes and decor.
The first part of planning for me is to create two lists: one listing foods I will make, decor and other essentials, and a timeline. The other list is what I need to shop for.
One thing to add to the list? Ice, and plenty of it.
nibbles - recipes and prep
When hosting any kind of gathering at our house, I plan for small bite appetizers that can be handheld or dipped. I also try to have as many things as possible that can be made ahead of time, or from components made ahead to assemble at the last minute. I get to enjoy the party more when I'm not prepping food, and small bites mean guests don't have to awkwardly balance plates or find a surface to knife and fork it.
Here are some of my favorite party picks:
apricot & goat cheese on fig crisps
reuben rolls with homemade thousand island sauce
seven layer dip with noocho cheese
decorating ideas
Unless I am throwing a themed party, I keep decor to a minimum. I may include some fresh flowers, and then focus on using unique glassware and pretty serving pieces and linens to bring some festive flavor to the party.
A fun and easy serving vessel that adds instant decoration? Food!
I use hollowed out peppers for serving all the time, and they are always well received. This recipe also follows my make ahead tip - make the guacamole and fill the pepper ahead of time, setting out at the last minute with chips and veggies:
cocktails and drinks
Unless you hire or designate someone, a good way to avoid playing bartender is to make a signature cocktail for the event. Choose one that many people would enjoy, and make several batches that can be kept cool in the fridge until needed. Bottled wine and beer provide options and round out the libation menu.
Remember to also have several choices for non drinkers and designated drivers - assorted sodas, juices and bottled water in a tub filled with ice makes a great presentation.
Suggestions for the make-ahead signature cocktail:
homemade Irish cream with espresso
Bottles in ice goes against the signature cocktail idea, but does go along with making things ahead, and also incorporates using edibles as decor. You could offer this fun attention-getter in an area set up with ice, mixers and glasses for a DIY cocktail station.
desserts and endings
Following the hand held theme of eats, I plan several sweet options for dessert:
saffron doughnuts with rosewater icing
A fun treat to serve at the end of a party - hot chocolate peppermint shots. Have a tray of them near the door, as people are leaving they can have a sweet and quick wake me up.
Another fun out-the-door treat: set out a large bowl of Orbit® packs of gum for guests to take with them - a cool refresher for the drive home!
Do you enjoy hosting parties? What are your best planning tips?
Orbit® gum is a global brand, enjoyed by millions of people around the world.  Chew Orbit after any meal to leave your mouth with "A Good Clean Feeling®". Eat. Drink. Chew™ Orbit! Like us on Facebook here.
Compensation was provided by Orbit® gum via Glam Media but such compensation did not influence any opinions expressed herein.  The opinions expressed herein are those of spabettie and are not indicative of the opinions or positions of Orbit® gum.