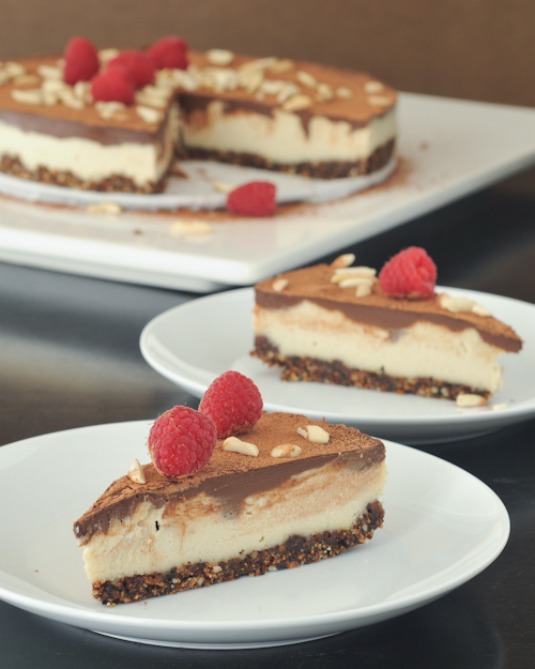 I haven't made you a cheesecake in a while. I'm making up for that now.
I think this is my best one yet.
Cheesecake is one of my favorite desserts to make – so fun to get creative with the flavors. Especially when the flavors include a topping of buttery caramel sauce: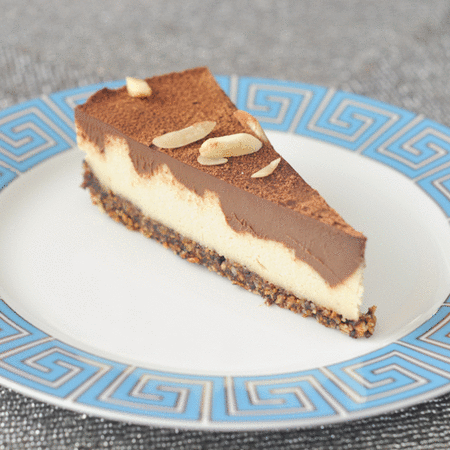 This cheesecake begins with a crunchy almond fig crust topped by a middle layer of cheesecake. Delicious as is, but I can never leave well enough alone. After the cheesecake layer set, I swirled a spoon through the surface (call it taste testing?), and poured a rich chocolate ganache over the top.
Oh my word, I wish I could invite you all over for a slice.
The positive side? You can make one yourself – the most difficult aspect of the recipe is waiting for it to set.
Please visit Attune to say hello and see the recipe:
chocolate ganache swirl cheesecake with almond fig crust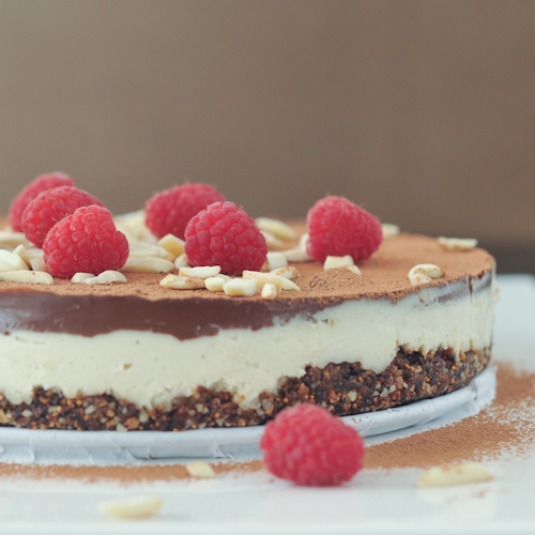 more cheesecake creations:
perfect for a festive July Fourth: triple berry cheesecake, red white and blue
perfect for … any day: salted caramel cheesecake
incredibly decadent: brownie bottomed cheesecake
a summer favorite: blackberry cheesecake ice cream
one of the most popular cookies on this site: raspberry lemon cheesecake cookies