Cherry Sorbet Champagne Floats - a fresh and fruity cool summertime refreshment! Perfectly sweet cherry sorbet is elevated to a great thing with champagne!
___________________________________________________________
One of the first things I made with our cherry haul was sorbet. Easy as (cherry?) pie.
Cool, refreshing, amazing flavor. Blended just enough to achieve a creamy consistency, with small cherry pieces dotted throughout...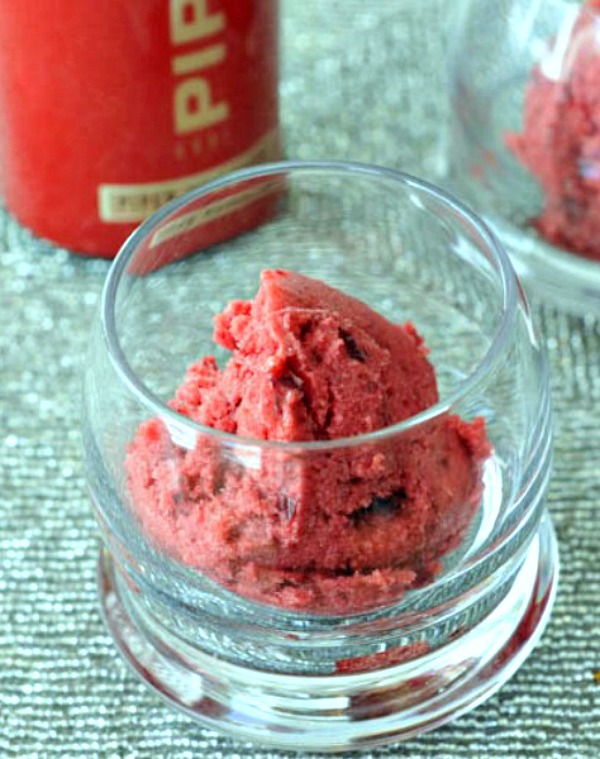 Then we poured champagne over it, like a pretty pink ice cream float.
Wow. I can tell you one thing, that kind of float will be happening more around here.
I can tell you a second thing, you should definitely be making these, as soon as you possibly can.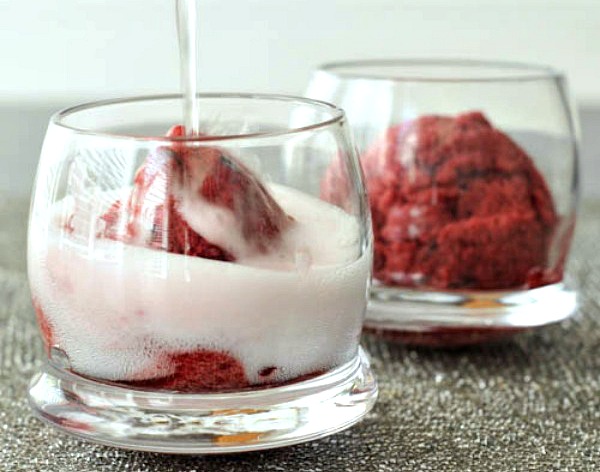 The arrival of my July issue of Cooking Light is impeccably timed, as they have a great roundup of cherry recipes. I was inspired by their recipe for cherry sorbet.
Really, easy as pie.
cherry sorbet champagne floats 
dairy, egg, soy and gluten free, vegan
INGREDIENTS:
1 cup vegan sugar
1 cup coconut water
4 cups fresh cherries, pitted
juice and zest of 1 lime
1 champagne split
INSTRUCTIONS:
In saucepan over low heat, combine sugar and coconut water. Stir until dissolved, remove from heat and cool completely. Transfer sugar water to blender, combine with cherries, lime juice and zest. Blend until smooth. Pour into prepared ice cream maker, process according to manufacturer instruction. Transfer to freezer safe covered container, freeze several hours.
Serve one large scoop into glass or small bowl, pour champagne over and top with fresh cherry.
CHEERS!