Maple Roasted Beet Salad with Vegan Goat Cheese – a bright and fresh salad with layers of flavor – rich roasted beets, crunchy salty marconas, creamy tangy goat cheese – will become a favorite!
______________________________________________
When I was in college, there was a singer in Portland who had this fantastic "lounge act" – Tony Starlight. He and his band would play various clubs around town, where he would give props to the classics like Frank Sinatra, Dean Martin, Tom Jones and Neil Diamond. He has a perfect Neil Diamond voice.
To say I was a fan would be an understatement – I frequented his shows, I have the CD, I even had the calendar. His shows are good fun – he tells jokes, has a great singing voice (and sings great songs!), and his genuine admiration for classic musical talent comes through.
Then he moved to Hollywood. My friends and I missed those entertaining shows.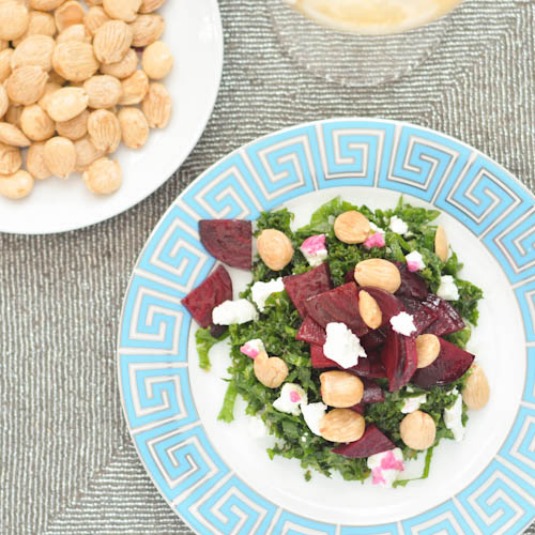 A few years ago, I was working at the desk of the spa I was managing at the time. The door opens and in walks a new client – ohmystars it was Tony Starlight! He had …