Superbowl is approaching fast, and I have many ideas for game day eats.
If my recent buffalo dip recipes were not enough, I have one more. This one can be made last minute with minimal effort and big payoff. Because everyone loves buffalo sauce, yes? I know we do, and all of our friends do.
I paired my buffalo dip recipe with caramelized onions and pastry dough to make individual tarts, and baked them in my whoopie pie pan.
Guys, these are really dang good. Almost makes up for the Packers not playing this Sunday…
Almost.
buffalo chikn tarts
dairy free, vegan
1/4 package soy curls, rehydrated
1/2 cup Franks Buffalo Sauce
4 ounces Tofutti cream cheese
2 tablespoons Tofutti sour cream
6 ounces vegan cheddar, grated
3 stalks celery, chopped fine
caramelized onions (recipe follows)
puff pastry dough (or this, also vegan) 
Marinate soy curls in buffalo sauce while prepping cheese and celery. Combine all ingredients, adding more buffalo sauce to taste. Cut pastry dough into 6-8 uniform pieces, arrange in whoopie pie pan, muffin tins or free form your own tart shape. Place a couple tablespoons of buffalo filling in middle of each dough, top with caramelized onions. Pinch dough closed. Bake at 375 for 25 minutes or until dough is light golden and cooked through.
caramelized onions
1 sweet onion, chopped
1 tablespoon butter (Earth Balance soy free)
1/2 tablespoon maple syrup
pinch sea salt
1 teaspoon dried basil 
In saucepan over medium heat, sauté onion in butter, maple syrup and salt. With frequent stirring, the onion should caramelize within 20 minutes. Add basil and remove from heat, set aside to cool.
Delicious! Serve with simple salad greens dressed with more buffalo sauce.
Some other recipe suggestions for Superbowl eats:
seven layer dip with noocho cheese
spicy cinnamon three bean chili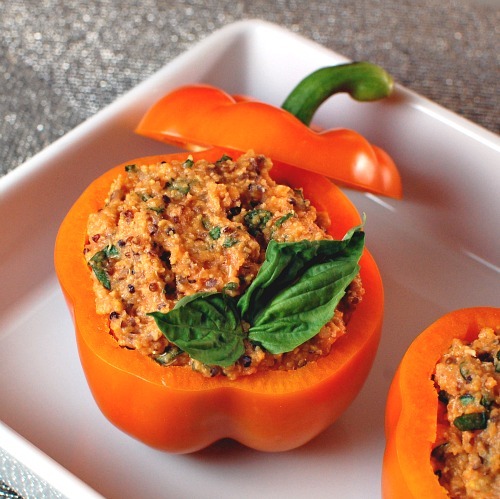 salted marcona & chocolate rice crispies
…because no Superbowl is complete without dessert, right?
Go football!