Bringin' Carob Back – kicking off this fun month of carob sweets and treats with a delicious collection of carob recipes from a talented group of bloggers and creators!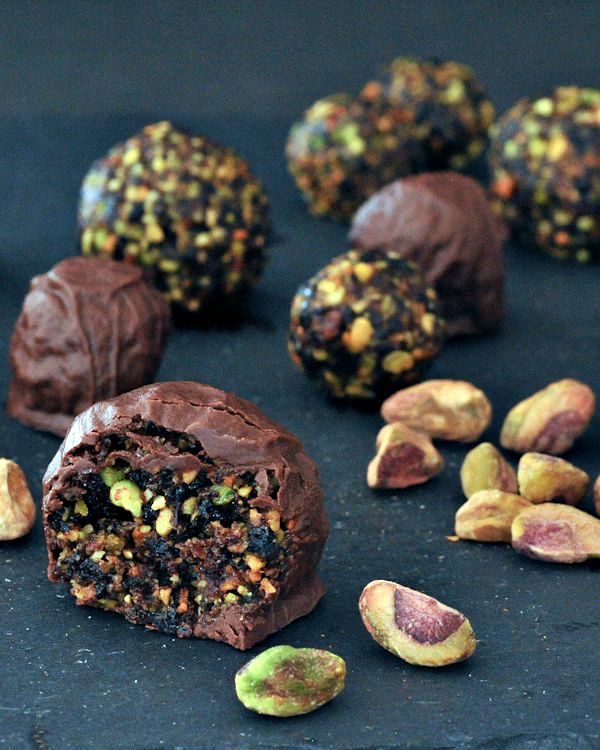 Happy October!
Quite possibly my favorite month of the year – I love what October smells like. Crisp, cool days, with a smoky cozy feeling in the air. Warming scarves, boots, fun sweaters…   and Halloween. I love Halloween.
October, at least for me, is really the beginning of the holiday season, and treat making, really. From Chocolate Skulls filled with Ginger Wasabi to a Haunted House made from Protein Cookies, I love Halloween.
I cannot wait to show you what I have made for Halloween this year! So many fun things already, sweet and savory. Some of the sweets (and quite possibly a savory!) will be made with carob, the unsung hero bean that often acted as proxy for chocolate in our house when I was a kid.
Carob has a unique and naturally sweet flavor unlike any other, and brings benefits – high in calcium and fiber, low in fat, and packed with antioxidants. It comes in powder and chip form, and is very versatile. and tasty – very tasty.
My dear friend Tess loves carob just as much as I do, and we've been talking about it for a while. For the month of October – just in time for tricks and treats – Tess and I are Bringin' Carob Back. We will both be sharing our recipes, tips and tricks (treats!) with you all month long. Today I am kicking things off with a Carob Collection – some of my favorite bloggers and their carob recipes – I want to make each one.
Crazy Fruity Carob Pudding Cake
Carob Buckwheat Pancakes with Almonds and Carob Chips
Carob Refrigerator Sandwich Cookies
do you like carob? which recipe would you make first?