Mmm, yum.
I recently made truffles for my dad… for this birthday (another instance of what do you give the man who has everything?). Dad grew up in Hawaii, so his was a special recipe and I will share it soon. Delicious, I tell you what – Hawaii = guava.
Dad's truffles were adapted from my dark chocolate apricot truffle recipe, which is another favorite around here, they do not last long.
spabettie is featured in another cookbook – my dark chocolate apricot truffles will be in the upcoming Foodie cookbook that focuses on 'back to school' and recipes that are easy, tasty and kid-friendly.
Dark chocolate apricot truffles taste amazing and could not be easier to make.
I often make these and don't even get to the chocolate covering: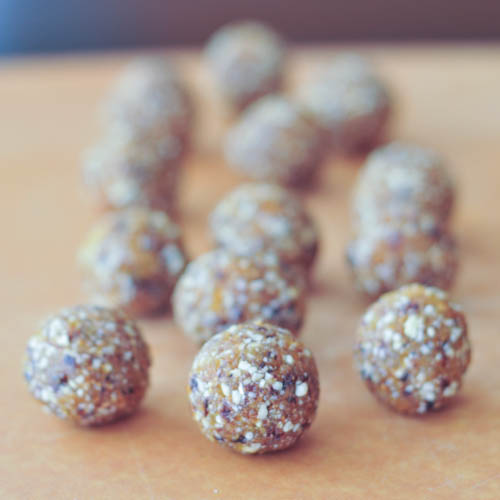 Without the chocolate dip, I call these raw apricot bites. You may never hear about them, because I could make a batch and they'd be gone within a day. These are simple, nutritious and best of all, delicious.
But then, come on. You have to give them a dark chocolate bath:
Want the recipe? Please visit here.